We only hire those who share our mission and passion. We consider several factors such as qualification, subject knowledge, communication skills, regularity, dedication, etc., when hiring.
Brother Ahmad Elaraby is the organizer of our Egyptian tutor center and the most senior tutor there. He is a graduate of Zagazig University in Egypt in the faculty of science and religion. He has been teaching Quran recitation and Tajweed courses since 2010.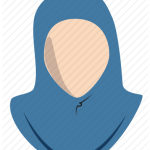 Fatima Elaraby is one of our senior Ijazah certified female tutors. She is a graduate of the Al-Azhar University in the Islamic Studies department. She is also a Hafiza and has been teaching Quran recitation, Tajweed, and Hifz (memorization) courses since our inception.
Brother Taher is a highly qualified and experienced Quran tutor. He is cooperative, committed, and punctual which is why his students love him and are not willing to leave him even after completing their courses. Taher Hasan has a bachelor's degree in law from Cairo University.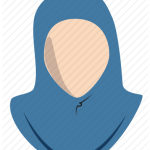 Anoshia has a degree in English literature. She has also learned Tafseer from multiple scholars and Tafseer books and regularly does her research. She is our tutor for the Tafseer course and has been teaching Tafseer in English for over 3 years.
.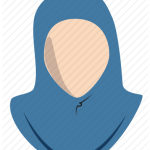 Lubna Adnan is all-in-one. She has impeccable Quran recitation and Tajweed. She is also a Hafiza and has done Tafseer courses apart from possessing a Master's degree in English literature and a Bachler's degree in Education. She teaches memorization, Tajweed, and Tafseer courses.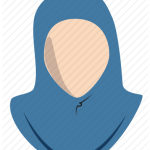 Fatima Ali is young blood full of enthusiasm to help kids learn the Quran. Being an elementary school teacher, she knows how to deal with kids. She is a Hafiza, has studied Tafseer and done Tajweed course besides having a Master's degree.
Hafiz Ikram Ullah
Pakistan
Hafiz Ikram Ullah is one of our senior tutors for Tajweed, recitation, and Hifz (memorization) courses. He memorized the Quran at the age of 12 and has a degree in Islamic law. He has a remarkable ability to put his students at ease and transmit his knowledge.
.
Muhammad Ali is a Hafiz and has Ijazah and Sanad in Nafi, Ibn Kathir, and Ibn Aamir. He has been teaching Quran and Islamic jurisprudence face to face and online for over 5 years. He has great communication skills and the ability to get his point across.
A graduate of International Islamic University and a cleric, Qari Zia ur Rehman has a firm grasp of the Arabic language, Tafseer, Fiqh, and Islamic jurisprudence. He has been teaching Tafseer in English and Urdu languages, Fiqh, Quran recitation, and Tajweed courses.